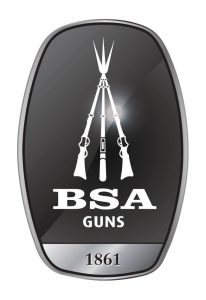 BSA (or Birmingham Small Arms company) are one of the oldest gun manufacturers in the UK, and throughout their history they have produced everything from firearms to bikes, cars and aircraft, so you can be sure that the standard of engineering that goes into each and every product today is top notch.
Some of the notable firearms that were produced at BSA were the .303 Browning Machine gun, of which they made 568,100 during WWII, and 1,250,000 .303 Lee Enfield Rifles during the same period. Of course, this was a massive help towards the war effort, and set BSA up with the knowledge and machinery to continue making some of the best rifles after the war finished.
A common name in the BSA air rifle range is the BSA Airsporter. The first model was produced in 1948, making the examples left today quite a collectable. Unfortunately that isn't a model still in production today, but the BSA Meteor is the closest, with the first models being produced back in 1959.
The BSA Guns company which is trading today was purchased by Gamo back in 1986, and since then have been producing a range of air rifles in spring, gas ram, and PCP power plants for the demands of the modern shooter. They have also more recently introduced a range of accessories such as rifle bags, targets, shooting rests, slings and scopes to accompany their air rifles.
BSA Spring Rifles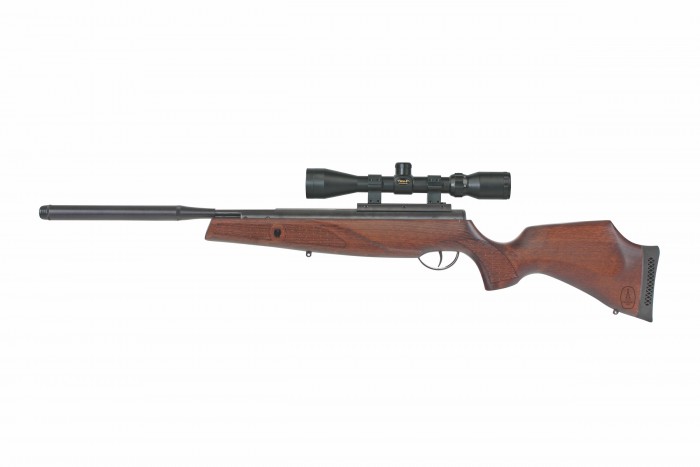 BSA's spring powered range consists of a few models such as the BSA Lightning, the BSA Meteor EVO, BSA Comet EVO, and the BSA Supersport SE. All are available in both .177 and .22 calibre andare ideal for uses such as hunting, pest control and target shooting.
The BSA Lightning is available in a few different models such as the Lighting SE, and the Lightning XL SE. The main difference between the two, is that the SE model has a silencer mounted on the end of the barrel, and the XL SE has a shrouded barrel with a ½inch UNF thread for the fitting of a standard silencer. The XL SE also has a slightly redesigned stock for improved ergonomics. Both rifles feature a Cold Hammer Forged barrel made in BSA's Birmingham factory for excellent accuracy, and consistent for a wide range of uses.
Here's a review of the Lightning SE, by Rick Eutsler, of Airgunweb:
Interested? We've got it for sale here
Other rifles in their spring range such as the Meteor EVO and Comet EVO are ideal for those on a smaller budget but still looking for a high quality rifle for pest control and hunting purposes. Both rifles are full power output and as such will be capable of humane dispatch at ranges up to around 40 meters. These two rifles are available in a Silentium model as well, which is a moulded silencer fixed to the end of the barrel to reduce the muzzle report when firing which is especially useful for stealthy shooting.

The Supersport SE is one of the more classic rifles in their lineup, and is a standard break barrel hunting rifle, with a sleek appearance and fast handling for those who demand the best from their spring rifle. The stock is made from a high grade of beech, which is finished in a dark stain for a quality look and finish, and fine checkering to the pistol grip and forestock make it perform effortless in both wet and dry conditions.
BSA Gas Ram Rifles
As well as their great range of spring rifles BSA also offer the Lightning in a gas ram rifle. The Lightning SE GRT and Lightning XL SE GRT are the models which incorporate this technology and the benefits over a standard spring rifle are that the power output from shot to shot is more consistent, and the gas ram doesn't lose power over time like a standard spring, which can suffer fatigue.
The gas ram rifles look identical on the outside to a standard spring, but the insides are greatly different and perfect for those looking for a long term spring rifle that requires minimal maintenance, yet still delivers outstanding results.
PCP Rifles
Of course if you're looking for the best products in BSAs line-up, then the PCP rifles are the best that they offer.
BSA introduced their first Pre Charged Pneumatic rifle back in 1999, and they have been refining and improving them ever since. Their range is some of the most competitive ones available on the market today. All BSA rifles use the same, reliable 10 shot magazine actioned via a bolt action system for quick and easy reloading.
Their base model today starts at the BSA Ultra SE, which is a compact yet high specification PCP that is very lightweight and easy to manoeuvre for both young and older shooters. The rifle has a very short BSA Cold Hammer Forged barrel, which is threaded with a ½inch UNF thread for the fitting of a silencer, and even though it is short, the accuracy is awesome and can land pellets within an inch group at 40 meters, and even better with a bit of practice. The only downside is that as the air cylinder is short, the shot count is around 50 in .22 calibre.
If you're looking for something with a great shot count, but still just as compact, BSA have recently released the new BSA Ultra XL.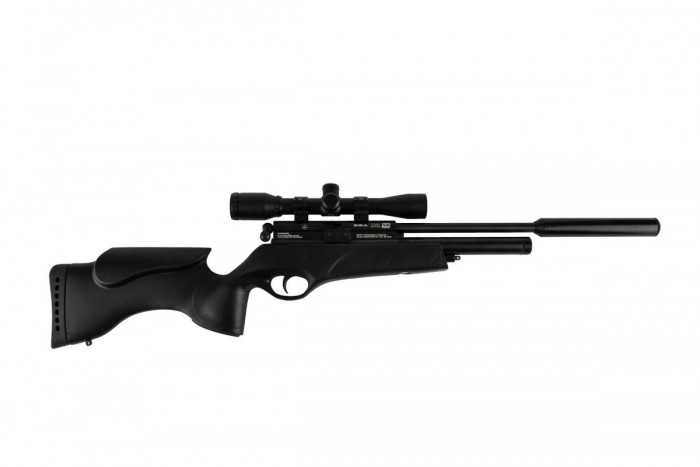 The Ultra XL has a slightly longer barrel and cylinder, a redesigned valve for greater efficiency, and a longer stock along with an adjustable cheek piece to improve shooting comfort. The XL allows around 80 shots in .22, which is much more appropriate for those longer shooting trips, meaning less time recharging, and more time shooting.
A step up from the Ultra is to the BSA Scorpion SE, which has a similar yet elongated stock, and the barrel and cylinder are much longer to increase the shot count to 100 shots per fill in .22. The resulting accuracy is far greater. The barrel is similar to the Ultra in that it is threaded for the fitting of a silencer, and comes fitted as standard with an air stripper. The Scorpion is available in a few different stock options, such as Beech, Walnut, Black Tactical and Camo, so there is a colour and finish for everyone!
The BSA R-10
Moving up from the Scorpion is the R-10 SE rifle, which a fairly new addition to the BSA line up, and is actually a redevelopment of a now discontinued rifle, the R-10 MK2. The BSA R-10 SE is a full size hunting rifle, with a large 200cc buddy bottle to provide over 250 shots in .22 calibre! This makes the R-10 ideal for those long hunting trips where you are often far away from a dive bottle to top it up.
This latest incarnation of the R-10 features a customizable shroud system, so you can have it with the shroud and silencer, or just the silencer to suit your requirements. An improved regulator system also means that it uses the air more efficiently and produces better accuracy over each fill. The stocks come in 4 choices, Walnut, Black Tactical, Camo, and Black Pepper Laminate.
The R-10 is a very impressive bit of kit, but if you're looking for the flagship in BSAs range then look no further than the Gold Star SE. The action resembles the Scorpion SE, but features a range of improvements such as a new, super-efficient valve and regulator to provide more shots per fill, and unrivalled consistency and accuracy.
The barrel is an Enhanced Cold Hammer Forged barrel for better accuracy and precision, and comes as standard with an adjustable air stripper. The stocks come in 3 options, Red White & Blue Laminate, Black Pepper Laminate, and Walnut and all are finished to immensely high standards for the discerning shooter. The stocks are all multi adjustable and have an adjustable butt pad, cheek piece, and palm rest so you can adjust the rifle to your requirements.
The trigger is an improved match accurate unit which is multi adjustable, and everything is polished and tuned to very high standards for a smooth and enjoyable shooting experience.
BSA: A Quintessentially British Brand
All in all, BSA rifles are very well made in Birmingham in the UK which also assists if any problems should arise with your BSA rifle, although the quality they are made to ensures a very high level of reliability. Whether you're looking for a low cost springer, or a top of the range PCP rifle, then BSA have something for everyone.
Learn more about BSA guns on their collections page, here. And check out the full range of BSA airguns and accessories here.